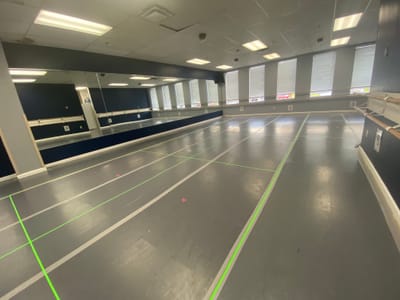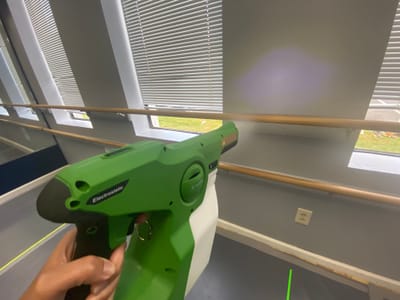 YOUR DANCER'S SAFETY IS OUR TOP PRIORITY!
Below please find some precautions that we are taking while in the studio:

Masks are optional for all staff, students and families entering our studio.
Students are to wash their hands with hand sanitizer both before class and after class.
"Six-Feet-Safe" in the classrooms: The floor is marked to show dancers where to stand. Many of our little ones are familiar with having designated spots in the studio.
Our studios will be wiped down, cleaned and disinfected multiple times throughout the day.
We have special disinfectant supplies, equipment and materials that we have been using to assure cleanliness and safety.
Our lobby area will be thoroughly disinfected throughout the day.
We ask that dancers come dressed for class with the exception of shoe changing.
Social-Distancing upon entering & exiting the building.
Barres will be sprayed with disinfectant in between classes, if used at all.
Props will be used in class but cleaned and disinfected after use.
Our restrooms will be disinfected at the beginning and end of the day.
It is encouraged to bring your own water bottles.
Class times may be modified for transition times and to limit the number of people in the building.
DROP-OFF & PICK-UP:

• We will now be allowing families in the studio with dancers to wait safely and distanced in our lobby area, but masks must be worn while in our lobby area. If you do not wish to enter our studio with your dancer, you may drop them off at our front entrance.
ALTERNATIVE FOR FAMILIES NOT COMFORTABLE WITH THESE PRECAUTIONS:

• If you are not comfortable with bringing your child to class, we will be offering your child the option to remain at home taking classes via Zoom as our teacher teaches class in the studio to the students who return.
WHO SHOULD NOT COME TO CLASS:

• Any dancer feeling ill should stay home. (Fever, coughing, sneezing, runny nose, etc.)
• Any dancer living with a family member who is ill should stay home.
• If someone in your household works in healthcare, they must NOT have been caring for COVID-19 patients for a period of two weeks before you are allowed to attend class.
• Anyone who feels they cannot comply with all procedures should also stay home.
We are so very excited to return to classes at No Limits Performing Arts but we must insist that everyone take a very serious and cautious approach. We ALL want to stay safe & well! We are so thankful that you entrust your precious children to us; we love them as our own!
Please contact us if you have any questions or concerns!